How our Onsite Mammogram Buses Make Prioritizing Healthcare Easier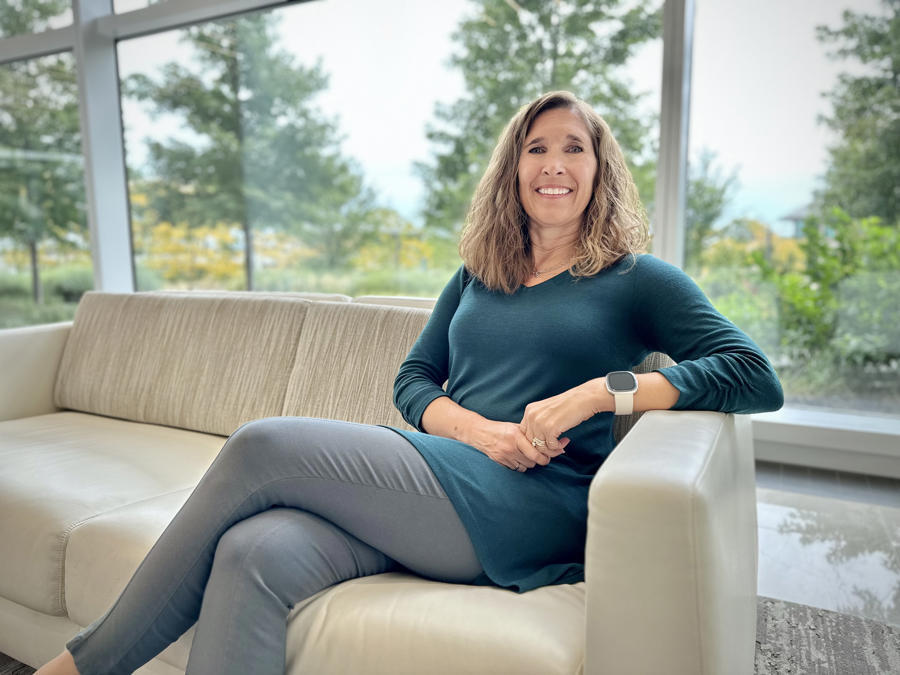 With no family history of breast cancer, Tammy Tobin, executive assistant at Northwestern Mutual, wasn't overly concerned when she missed a regular mammogram. When she learned there was a mobile mammogram bus returning to Northwestern Mutual's downtown and Franklin campuses, Tammy booked an appointment to get back on track. 
Her past screens were normal but this one revealed something concerning — dense breast tissue. 
"Sometimes people get those results, and they mean nothing. But mine meant something." 
Tammy was diagnosed with stage one invasive lobular carcinoma, cancer of her left breast. Unlike most breast cancers that manifest in lumps, invasive lobular carcinoma never creates a lump. Without regular screening, Tammy wouldn't have detected it on her own.  
An aggressive approach to defeat cancer 
Reviewing her treatment options, Tammy opted to undergo a double mastectomy and radiation in hopes of completely eradicating the cancer and reducing the chance the cancer would return. 
Following surgery, Tammy spent a difficult eight weeks recovering. Her husband, Bill and their two daughters helped Tammy with everything from washing her hair to helping her get up in the morning until she was able to do those things herself once again. 
Now Tammy is cancer-free, feeling better than ever and checking in with her oncologist every six months. Her journey is one marked by an unbreakable will, unwavering support from her family, and gratitude for Northwestern Mutual's unique and personal benefits that supported her fight for her life. 
A network of Northwestern Mutual benefits  
While preventative healthcare appointments are important, they can be challenging to fit into busy schedules. That's why we offer an onsite mammogram bus for employees, spouses and Northwestern Mutual retirees four times throughout the year.  
For Tammy, not only is she thankful for the convenient mobile mammogram bus, but also for the company's comprehensive benefits, including top-notch care from doctors available at our "Mutual Health Center", an onsite healthcare facility available to employees and their families. 
Today, Tammy's mission is to encourage colleagues to prioritize preventative care and raise awareness of Northwestern Mutual's expansive health and benefits offerings. 
"Since my diagnosis, I advocate to everyone I know to get their mammogram and for my friends at Northwestern Mutual to use the on-site mobile mammogram bus. If I hadn't used it, my life would be very different today." 
On-site mobile mammograms are one of the many ways Northwestern Mutual offers employees to take care of routine health care while at work. For more information on our benefits, visit our Culture page.