Tech at NM
Build creative solutions. Build your career.
BUILDING OUR FUTURE, REVOLUTIONIZING OUR INDUSTRY
With opportunities ranging from Engineering to Security to Data and Analytics, Northwestern Mutual wants to change the game. Grow your career alongside curious, ambitious, innovative talent.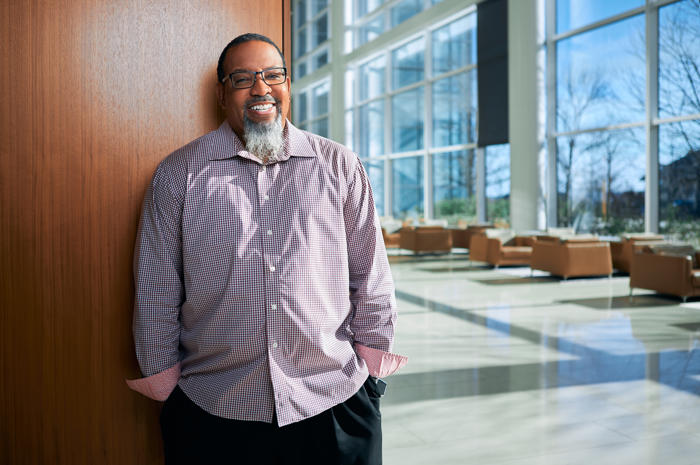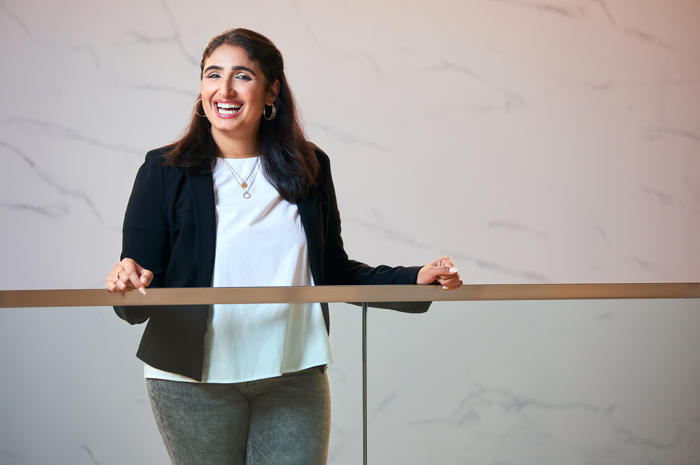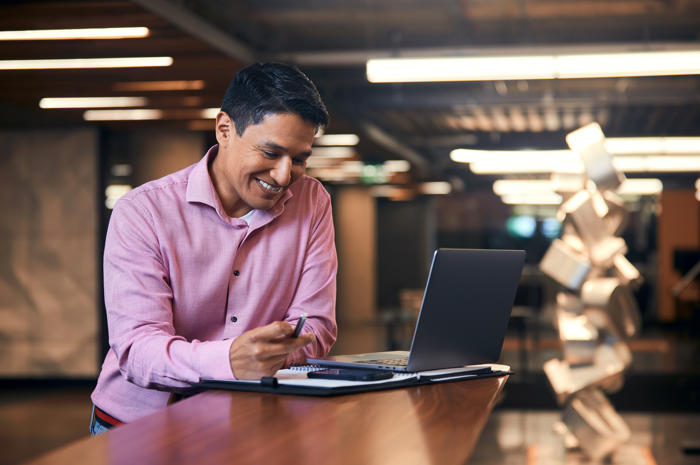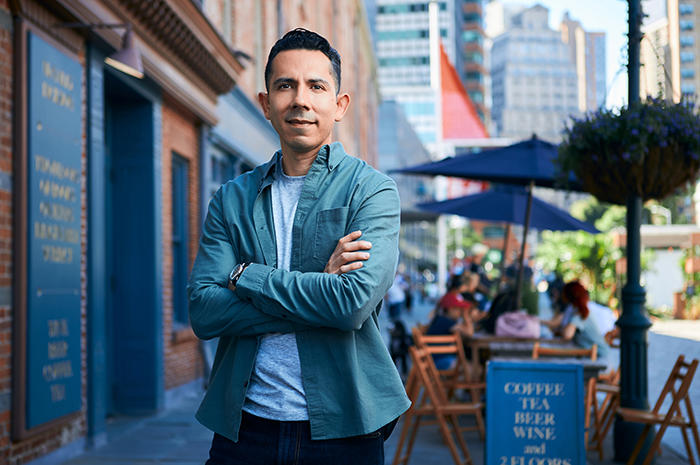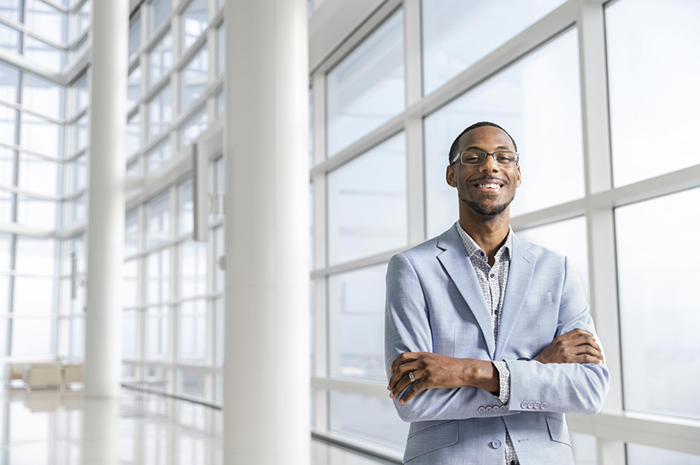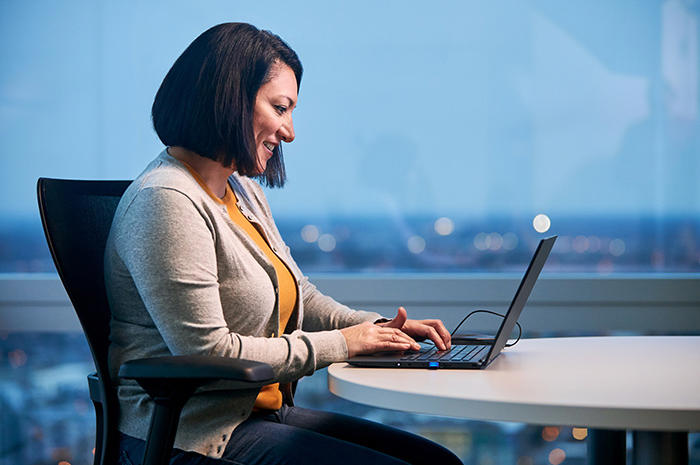 Software Engineering
Build software that has a real impact. At Northwestern Mutual, our software engineers solve problems and create solutions that affect thousands of lives every day. And whether it's working on legacy mainframe technology or the cloud, these teams are continually innovating.        
Digital Product
An idea is just an idea until our digital product team gets ahold of it. Our team of product managers take ideas to market from conception to launch, strategizing, defining, developing and refining digital products to get the best results possible.  ​
Data and Analytics
Our data and analytics teams help us gain a deeper understanding of our business. They dig into data, analyzing and drawing conclusions that ultimately connects our clients with the right tools and content they need.
UX Design
The best digital experiences don't just happen, they're smartly designed. Our UX design teams research, design, and test our digital financial platforms  to create beautiful and seamless experiences for our clients.
Cybersecurity
Protecting our clients' personal and financial information is critical, which makes cybersecurity a key priority at Northwestern Mutual. Our enterprise risk and cyber security teams work every day to identify risks and keep confidential information and technology secure.
Enterprise Architecture
Aligning our business mission and strategy with our technology mission and strategy is just part of what our team of enterprise architects do. These teams of tech pros are responsible for our entire IT ecosystem, including hardware, third-party services, and software.
Tech With an Impact
At Northwestern Mutual, we're building creative solutions to make finance accessible anywhere. You'll work in a collaborative environment where you can contribute, grow and evolve your skills. Plus, we've got the flexibility you've come to expect with tech, but with more than 165 years of stability. It's win-win.
Think big tech, but without the big tech grind.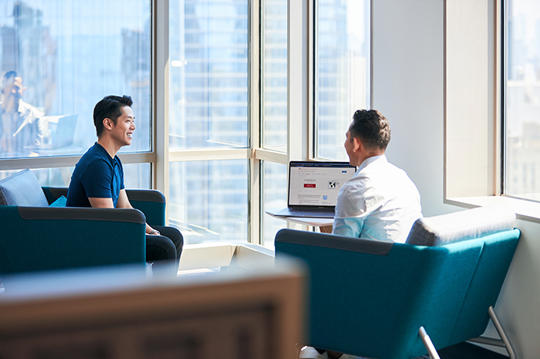 Stability
Stop worrying about funding, long hours, and unknowns. Northwestern Mutual has been around for more than 165 years, so to say we're a stable company is a bit of an understatement. What's that mean for you? It means your focus and energy can be spent creating good work.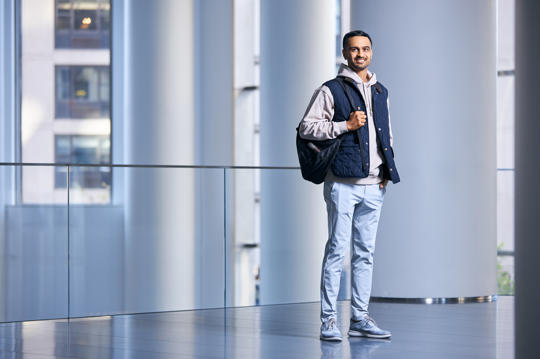 Purpose
Want to work somewhere where your work has meaning? At Northwestern Mutual, we'll never create products just to create products. Our focus is on building custom, proprietary solutions that impact millions of lives every day.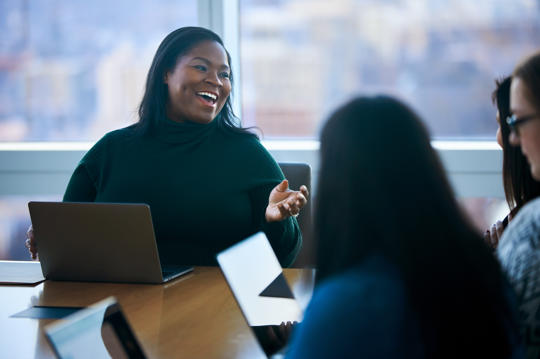 Growth
Tech is constantly changing, which means your skillset is constantly evolving. We work together with you to provide opportunities to learn, grow and collaborate with your peers. From conferences and trainings to hackathons and lunch-and-learns, and much more, we'll help you keep your skills sharp.
Flexibility
We understand our employees are most productive when they have flexibility. Whether it's having a hybrid work schedule, limiting meetings, or working remotely, tech careers at Northwestern Mutual give you options.
"

Every day, I go to work knowing our investment in and commitment to technology services and solutions will have a real, meaningful impact on people's lives.

"
REIMAGINING FINANCE
To build a business that has excelled for 165 years, we've had to keep changing, growing, and iterating. What got us here won't keep us here. Join us to build creative solutions to make finance accessible anywhere, reimagine traditional processes and watch relationships thrive.
​
GREAT TECH, GREAT OUTCOMES
Northwestern Mutual continues to support people and technology with initiatives like our Women in Tech conference, dedicating money, training and resources to startups founded by Black entrepreneurs, "hi, Tech" STEM outreach, and more.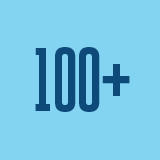 100+ organizations building a thriving tech ecosystem with the Milwaukee Tech Hub Coalition founded by NM.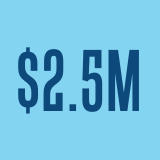 $2.5 million in a multi-year education strategy to help kids from kindergarten to career.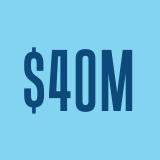 $40 million in funding to startup companies founded by Black and women entrepreneurs nationwide.
Information Technology
Milwaukee, WI Corporate, New York, NY Corporate
Information Technology
Milwaukee, WI Corporate, New York, NY Corporate
Remote
Information Technology
Milwaukee, WI Corporate, New York, NY Corporate