4 Things to Expect During our Summer Tech Internship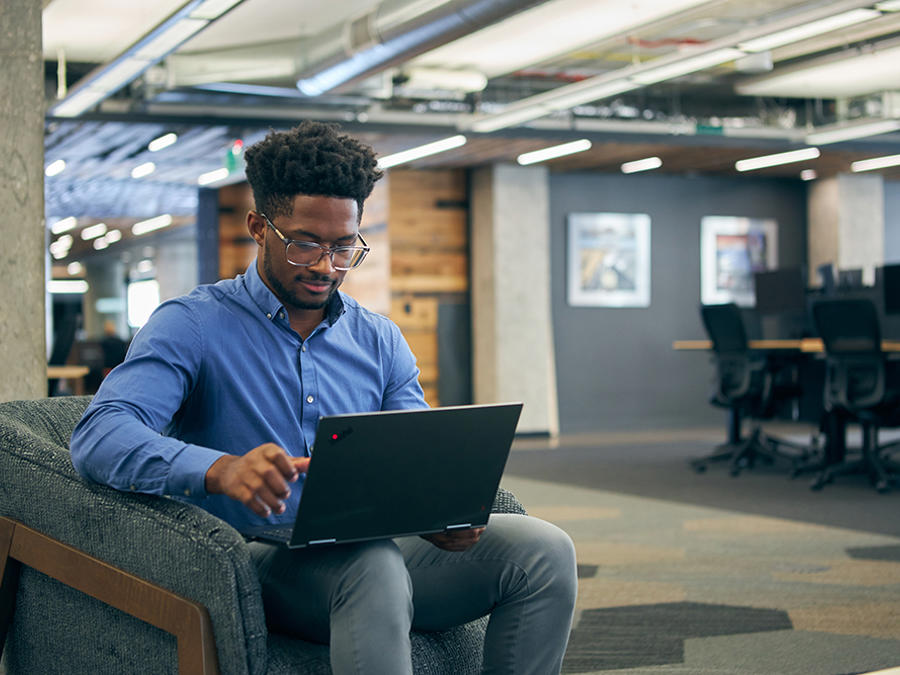 We know choosing the right internship program in a competitive field is a big decision that takes a lot of research. That's why if you're a college student with a unique perspective who's interested in getting paid for highly technical challenges, we're giving you four key reasons why you should choose our internship: 
1. PAID, MEANINGFUL WORK
First, you won't find yourself running for coffee. In fact, we take care of the coffee and have lunch on-site at our Milwaukee campus (sorry New York – you've got other perks). Our tech interns are competitively paid and we provide student housing for those who are relocating for the summer. 
Plus, you aren't just getting paid to build your resume. You're developing skills while exploring your interests. Tech interns work alongside seasoned employees on rigorous, high-priority projects that directly improve our employee and client experiences. This way, you can explore the tech skills and careers you're passionate about while also making a difference. No matter which tech team you intern with, you'll get exposure to innovative tech that helps people with one of the most stressful things in their lives: their finances. 
"It is a program that challenges you to spend the entire summer learning, and they want you to actually have a final project that is used in the organization." – Cassidy T. 
2. PERSONALIZED CAREER GUIDANCE
Our internships provide students with a direct manager, an assigned mentor and programming from the University Relations team. Many interns also take full advantage of the vast network of professionals at Northwestern Mutual by connecting with people across our tech teams and other departments to explore interests and learn as much as they can.  
A key aspect of the Northwestern Mutual is how willing people are to help. We are a team of forever students and teachers – always learning and investing in others. This means our support won't end when your internship does; we have an unparalleled culture of always bettering ourselves and others. 
"My manager, my team members and other employees have always been available to answer any questions and willing to support me during my internship." – Clare C. 
3. COMMITMENT TO DIVERSITY & INCLUSION
We make diversity and inclusion a priority at Northwestern Mutual. Whether that's hiring tech interns who self-identify as women and/or people of color, hosting networking events with our Women in Tech group, or holding company-wide programs for Juneteenth, Pride Month and more, we want to ensure our interns experience a mixture of opportunities for group membership. 
Plus, as a company, we invest millions each year to ensure we have diverse perspectives across our organization and in our communities. Interns find we aren't just talking; we're taking action to close equity gaps, and we curate volunteer opportunities to use our tech skills for good to accelerate these efforts. 
"The environment makes working here unique and a good experience. The company is not focused solely on numbers." – Jonathan R. 
4. NETWORKING & EVENTS
We ensure our interns have a community of support at Northwestern Mutual. We want you to not only consider a job here, but also visualize yourself in Milwaukee or New York. To achieve that, we craft experiences to provide tech interns with various opportunities to network with each other and see a wide variety of options for their tech futures. 
Though the events may vary each year, the experiences we offer ground our program. You can expect to connect with other interns via networking, Slack, coffee chats and more. You can also expect opportunities to engage with our tech leaders – everything from tech talks to one-on-one discussions. 
Aside from networking, we sprinkle in innovation challenges to create time-based competitions that showcase interns' abilities to collaborate in smaller teams, code, pitch to judges and help solve important social issues in the tech industry.  
On top of all of this, we hold fun, off-campus events including happy hours, baseball outings, volunteer opportunities, city scavenger hunts, and more. These events are just a fraction of how our tech internship program intentionally sparks connection and creativity.  
"It's a very supportive environment and definitely a beginner-friendly internship, too. There are a lot of learning and professional networking opportunities!" – Ivy C. 
KEY TAKEAWAYS 
We prepare our interns for their tech futures and connect them to mentors, friends and our communities. And our alumni thrive, building on the talent, confidence and networks gained throughout the summer. 
If you're not just looking for a job, but for a community that will continuously spark learning and joy for you with an opportunity to make an impact on day one, explore our internship offerings.