Fertility benefits that support your path to parenthood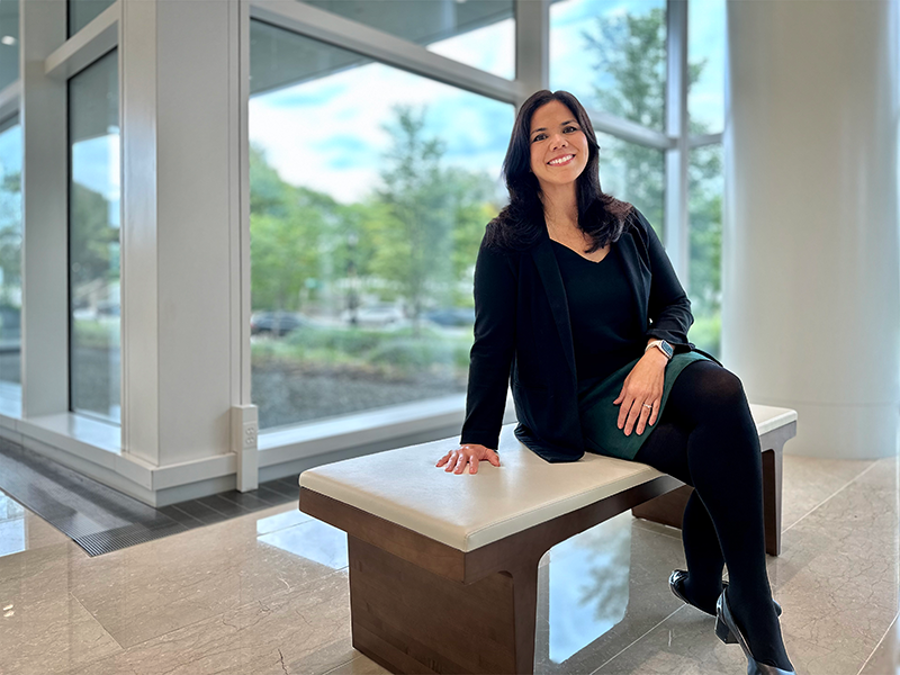 In love and excited for the future, Marisa Frahm, paralegal consultant, and her husband Chris were like many newlyweds. They talked about everything, including their dream of having a child.
Based on age and other factors, Marisa also knew conceiving a child would be a challenge for her. Anxiety at the thought of paying for in vitro fertilization (IVF), which can cost tens of thousands of dollars, weighed heavily on the couple. Marisa recalls a feeling of relief when she discovered that Progyny, a fertility and family building program, was included in Northwestern Mutual's (NM) benefits.
"I was flipping through the benefits package. I saw fertility benefits and just started crying."
With the help of NM's unique and personal benefits package, the Frahms used Progyny's fertility benefits to pursue their dream of conceiving a child.
Making the most of their opportunity
Taking around five injections a day, the process that preceded her embryo transfer taxed Marisa physically and emotionally. At the end of the process, the Frahms were told they had one chance – only one embryo was viable.
"Whenever we would get down or frustrated, we would repeat our mantra of 'all we need is one,'" Marisa said.
The doctor appointments, stress and tears were worth it when baby Julian was born on February 13, 2021.
"He keeps us rolling all day. We're so happy to have him in our life. He is the light of our lives," Marisa said.
Comprehensive support for parents
NM's benefits package creates a network of support, ensuring employees and their families are taken care of now and in the future.
Marisa admits feeling "tremendously lucky" to work for a company that offers families financial assistance for IVF. She's also thankful for NM's ​​parental leave policy, which provides new parents up to ​12 weeks of paid time off ​to bond with their child(ren).
"I have several friends who have gone through some form of fertility treatment. None of them have employers that offer fertility assistance."
Given that nearly 10% of people of reproductive age in the U.S. experience fertility problems, Marisa hopes sharing her story helps make the topic of infertility less taboo.
"It's important to know what your resources are. Take the path that feels right to you and don't feel ashamed about it."
Fertility benefits are just one of the many ways Northwestern Mutual helps employees take care of their health and families. For more information on our benefits, visit our Culture page.