At Northwestern Mutual, we are strong, innovative and growing. We invest in our people. We care and make a positive difference.
Summary
Under the administrative direction of the manager and the technical guidance of the Post Approval Specialist, communicates with Financial Representatives, Field Staff and internal customers to familiarize them with Post Approval procedures and to maintain a good working rapport. Confers with them to resolve any concerns or questions. Analyzes, verifies and approves unreported policy changes and corrections and reported policy corrections, with the principal requirement to meet the commission run processing deadlines and service goals. Transfers funds within stringent time restraints. Executes the transformation of New Business data base fields. Serves as a resource for all Home Office Departments. Advises the Field on complex procedures and problems daily. Provides technical assistance and guidance to the department for unique/complex situations that are non-routine. Thoroughly analyze problem situations and offer viable solutions for the customers. Seeks advice from the technical specialists if necessary. Participates in the training of all aspects of Post Approval regarding the specialties performed in the division.
Assists the Post Approval Specialist in: responding to State Insurance complaints; coordinating procedural issues that cross divisional/departmental lines; providing technical training/consultation for the PA team. The incumbent must have one to two years of demonstrated PA experience and an established record of outstanding performance in all key job tasks. Responsible for all interpretive and judgmental decisions resulting in the correction/modification of Home Office computer records of policy data base fields arising from customer requests (Policyowner, Financial Rep, Underwriter, etc.), and the collection and accounting for monies resulting from the acquisition of new business. Provides technical consultation on the eligibility of new business to be placed in force, collection of first premium, adjustment of Home Office records, payment of commissions and premium refunds for policy cancellations and declines. Also responsible for safeguarding sensitive information and maintaining confidentiality; for providing team support; and for encouraging a spirit of cooperation among co-workers which emphasizes the achievement of Divisional/Departmental goals and objectives.
Primary Duties and Responsibilities

COMMUNICATIONS CONSULTATION RESPONSIBILITIES (40%)
Acts as advertised service contact for the Network Offices. Receives phone calls from Financial Representatives, Managing Partners/Directors and policyowners concerning policy corrections.

Solicits and interprets information to determine exact intent of caller and summarizes unique situations.

Offers accurate and complete answers for specific product line, plan, date of issue, age and contract amount. Provides consultation on complex problems for team members, other divisions and other departments.

Consults, counsels and negotiates with Field, Home Office, and clients to expedite new business. Communicates via letter, linkgram, and telephone. Communication includes researching, recommending and assisting the Post Approval Specialist in responding to State Insurance Commissioner and Special Agents' Association letters.

Assists in the training and provides technical support, guidance and advice in resolving difficult case situations brought to their attention by the team.

Recommends the next logical course of action based on the circumstances regarding the complex situations. Identifies proposed changes needed to existing procedures in order to eliminate any inconsistencies within the department.

The incumbent confers with the Post Approval Specialist regarding problems brought to their attention by the Post Approval team which they are unable to resolve.

In addition to providing technical guidance regarding the casework, the incumbent may be called upon to conduct training sessions regarding the various key job tasks within the division.

Under the technical guidance of the Post Approval Specialist, the incumbent is responsible for coordinating and bringing to a timely completion a training program regarding a particular post approval specialty.

Serves as a resource within the division regarding complex situations.

Encourages the spirit of cooperation by working with co-workers as a team sharing job knowledge and providing back-up to others.

Trains new team members as needed.

Efficiently, accurately, and appropriately processes and updates casework using case management systems.

REPORTED CORRECTIONS AND UNREPORTED CORRECTIONS/CHANGES (35%)
Responds to inquiries to resolve problems involving discrepancies between the application intent and policy terms and conditions.

Determines database fields to be corrected and calculates new values for fields that changes premiums and commissions. In-depth knowledge of the New Business systems and insurance data bases is required.

Adjusts data base fields including premium, commission and production credits.

Adjusts the insurance database manually if a transaction cannot be processed through the automated system. Manually refunds excess premiums.

Reformats all pertinent policy data that is input through the system using Mini Spec to manually produce a policy. Output is based solely on manual information coded into the system by the Analyst.

Verifies output, reviews appropriateness of refund or change and approves.

Directs policy registrar to mail the contract.

Responsible for servicing requests for all types of corrections and changes on unreported policies.

Determines the validity of requests, furnishes policy information for entry into the New Business data base and generates corrected contract pages.

Reports the policy to generate premium payment, commission payment and production credit. Must receive and/or waive requirements, and extend risk when appropriate.

Directs policy registrar to mail contract.

PROGRAM PROBLEMS/IS CONTACT/SYSTEM DESIGN AND TESTING (5%)
Identifies and responds to inquiries regarding erroneous policy contracts, output or billing for complex individual casework and for problems that may impact a block of business.

Analyzes probable cause and contacts appropriate IS areas(s) to jointly obtain interim and/or final solution. Represents the division on committees to research/resolve problems.

Represents the department with/as delegated by the Post Approval Specialist to assist in New Business system screen design, output and programming. May create and input test cases to determine validity of new procedures, functions and products.

REVIEW/REINPUT (5%)
Responsible for processing changes, corrections and approvals through the change functions.

Edits worksheet messages for any inconsistencies, corrects Field and Home Office input errors, coordinates with the underwriter the split of pre-paid policies over $3 million to remove risk per the conditional receipt, coordinates ISA refunds with POS, adjusts records and refunds premiums to the Network Office and consults with the underwriter to merge policies at the time of issue.

Verifies AP Option information on new issued policies and the original policy. If fields are not adjusted by the system, manually adjusts the insurance data base and adds or removes option dates as appropriate.

Resolves complex situations brought to his/her attention by the Post Approval team.

1035 EXCHANGE PROCESSING (10%)
Analyzes applications.

Has interest calculated when necessary using Excel spreadsheet.

Contacts FR to obtain final requirements, determine allocation of funds and to determine legality of transaction. Changes appropriate New Business data base fields. Prepares amendment to reflect all contract changes since application date according to 1035 exchange. Takes final action or refers to the underwriter to take final action when needed.

Reports policy to generate premium payment, commission payment and production credit.

Notifies PASS team for manual delivery requirement follow-up.

Directs policy registrar to mail contract. In addition, processes or assists as the group coordinator for non-prepaid 1035 exchange ESINS cases. This includes adjusting appropriate fields, group premium accounting and reconciliation between SAMS and BCM.

Approves, reports and notifies processor and policy registrar of manual delivery requirement and policy mailing.

MISCELLANEOUS (5%)
Assumed Actuarial responsibilities for the calculation and preparation of state regulated notification to policyowners for life insurance policies issued with premiums that exceed the death benefit. Notification must be no later than policy delivery.
Qualifications
High School education or equivalent NML related experience.

Minimum of 1-2 years of post approval or related experience.

Strong organizational skills.

Strong analytical and decision making skills using sound judgment.

Strong customer service skills with proven ability to build rapport, gain acceptance and interact tactfully and professionally with internal and external customers.

Knowledge of New Business functions and workflow.

Ability to identify priorities, meet deadlines, and complete assignments.

Strong communication and interpersonal skills.

Ability to work with others as a team.

This position has been classified as an Associated Person under NMIS guidelines.
This position has been classified as an Associated Person under NMIS guidelines and requires fingerprinting and completion of required form.
Required Certifications:
Non-Registered Fingerprinted - FINRA
Grow your career with a best-in-class company that puts our client's interests at the center of all we do. Get started now!
We are an equal opportunity/affirmative action employer and all qualified applicants will receive consideration for employment without regard to race, color, religion, gender identity or expression, sexual orientation, national origin, disability, age or status as a protected veteran, or any other characteristic protected by law.
If you work or would be working in Colorado or outside of a Corporate location, please click here for information pertaining to compensation and benefits.
FIND YOUR FUTURE
We're excited about the potential people bring to Northwestern Mutual. You can grow your career here while enjoying first-class perks, benefits, and commitment to diversity and inclusion.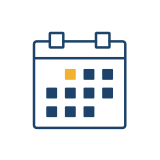 Flexible work schedules
Concierge service
Comprehensive benefits
Employee resource groups