At Northwestern Mutual, we are strong, innovative and growing. We invest in our people. We care and make a positive difference.
This position works Monday - Friday and No Holidays!
As a Prep Cook, you will work as part of a team preparing a variety of salads, hot vegetables, condiments, and related menu items, assisting with food prep needs for cafeteria and catering services. You will: observe the safest possible food handling practices by thoroughly washing all produce, properly thawing meats, sanitizing work surfaces, thorough hand washing, and adherence to all other hygiene requirements when handling ready-to-eat foods; support the menu management process, including assistance with ordering and inventory processes. You are an effective communicator, comfortable responding to customer questions or concerns in an expedient and appropriate manner. Flexibility is important in this role, as work location, tasks, and/or assignments vary routinely in response to changes in business need, customer demand, staffing changes, etc. At all times, quality, productivity, and customer service are your highest priorities.
Primary Duties and Responsibilities
Responsible for preparing a variety of salads, condiments or other related menu items for cafeteria and catering services which will include, but not limited to, salads, condiments, fruit plates, vegetables plates, sliced meats and sandwiches, and preparation of raw ingredients used for cooking.

Reviews recipes, anticipates proper organization of work to assure efficiency and food safety, makes recommendations to adjust recipes as needed to improve product.

Translates weights, measures and volume as required in execution of recipes to assure consistency based on volume and other variables.

Assists chefs in food preparation as needed, which may include some hot food preparation.

Weighs, measures, cuts, slices and safely uses variety of equipment.

Assures the safest possible food handling practices by thoroughly washing all produce, properly thawing meats, sanitizing work surfaces, thorough hand washing and adheres to all other requirements when handling ready-to-eat foods. Responsible for maintaining accurate and complete labeling and date marking of products to assure freshness.

Maintains time and temperature records to minimize exposure of food to unsafe temperatures and minimize the risk of bacteria growth.

Operates and cleans equipment following safety guidelines including use of PPE's.

Supports the menu management process that includes: following recipes, provides feedback for recipe improvements, follows the ordering process as defined, assures correct portions, monitors adequate records including HACCP logs and usage reports, inventories food storage areas, and assesses leftovers.

Projects the ordering needs and quantities of all foods on the menu to provide timely preparation and cost effective menu management for upcoming meals and events.

Organizes product to be distributed for use at various points of service including other kitchen areas, salad bar, serving stations and catered events.

Routinely delivers on Restaurant Hospitality standards.

Communicates with customers and servers through routine greeting and providing information verbally regarding the menu, preparation methods and services.

Responds to any questions or concerns with the approach of immediate resolution of concerns or corrective action on matters that may be impacting the customer experience.

In compliance with Restaurant Division Professional Conduct Expectations and maintains professional communication with all.

May adjust work location tasks or assignments routinely throughout the day to adjust to changes in business need, customer demands, staffing changes or any other reasons that the incumbent may observe and take action for or directed by manager or team leader.
Qualifications
High school diploma or equivalent and a minimum of three years of food production experience is required.

Demonstrated knowledge of and regular compliance with safe food handling standards is required.

A solid knowledge of weights and measures and the ability to read, interpret, and translate recipes are required.

Requires a high degree of personal initiative and motivation, combined with a willingness to work as part of a team and the ability to maintain a high level of organization while working quickly and productively.

Must have the ability to perform the essential physical requirements of the job.
#IN-POST
$14.66
$19.83
Northwestern Mutual pays on a geographic-specific salary structure and placement in the salary range for this position will be determined by a number of factors including the skills, education, training, credentials and experience of the candidate; the scope, complexity as well as the cost of labor in the market; and other conditions of employment. At Northwestern Mutual, it is not typical for an individual to be hired at or near the top of the range for their role and compensation decisions are dependent on the facts and circumstances of each case. Please note that the salary range listed in the posting is the standard pay structure. Positions in certain locations (such as California) may provide an increase on the standard pay structure based on the location. Please click here for additional information relating to location-based pay structures.
Grow your career with a best-in-class company that puts our client's interests at the center of all we do. Get started now!
We are an equal opportunity/affirmative action employer and all qualified applicants will receive consideration for employment without regard to race, color, religion, gender identity or expression, sexual orientation, national origin, disability, age or status as a protected veteran, or any other characteristic protected by law.
If you work or would be working in California, Colorado, New York City, Washington or outside of a Corporate location, please click here for information pertaining to compensation and benefits.
FIND YOUR FUTURE
We're excited about the potential people bring to Northwestern Mutual. You can grow your career here while enjoying first-class perks, benefits, and commitment to diversity and inclusion.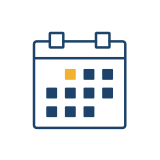 Flexible work schedules
Concierge service
Comprehensive benefits
Employee resource groups