At Northwestern Mutual, we are strong, innovative and growing. We invest in our people. We care and make a positive difference.
What's the role?
Northwestern Mutual, a 160+-year-young company, is amid a transformation that's taking the company and brand to exciting new heights. The Consumer Insights team is looking for a passionate leader who can elevate our consumer transformation journey across multicultural markets to help ensure our brand experiences are deeply rooted in diversity, inclusion and respect.
By comprehensively driving lasting change across our company, field and clients, the Manager of Consumer/Multicultural Insights will help others understand what opportunities and gaps should be addressed as we build out our consumer understanding across the company. In this role, you will lead consumer research and trends to directly influence brand and business strategy discussions. These discussions will help drive consumer awareness, affinity and long-term relationships, often with a strong focus our on multicultural consumer.
Our ideal candidate gets excited about working on behalf of our consumer and stitching together compelling stories rooted in deep consumer insights and cultural understanding. With your knowledge and experience in Consumer Insights you will operate as an agent of change across our company. This work will begin by setting a clear path forward on how to best meet the needs of the Black & African American Market. That work will become the framework for exploring other growth segments.
As a member of the highly successful Consumer Insights team, you bring a consumer lens to our work every day. You are a "trend seeker" who is able to contribute to discussions on consumer insights, cultural trends, etc. You are able to then apply insights to persuasive, inspiring creative briefs driving integrated strategies to continually optimize brand results.
You'll work cross-functionally to collaborate and influence internal partners as we build this transformation together, making financial services desirable and attainable to a diverse set of consumers and clients.
Principal Consumer Insight Responsibilities
Core team member and collaborator with cross functional teams including Marketing, HR, Field and creative Communication. Will develop and share insights to help with recruiting, retention and development of multicultural segments that will drive growth across the business.
Where applicable, test and refine field content and communications to support needs of all clients and consumers.
Work cross-functionally with product, client marketing, and digital teams to develop communication and strategies that are grounded in deep cultural, consumer and competitive understanding.
Inform discussion guides and surveys among field / client / prospect as needed.
Deliver reports, competitive insights and implications to assigned business partners to inform decisions that improve the consumer / client / field experience.
Work with technical resources to design integrated internal and syndicated datasets to yield deeper analysis where possible.
Find opportunities to enhance the team's analytical capabilities by evaluating current processes, new trends, working with business partners, and taking initiative to apply new and improved research approaches.
Proactively share relevant information and competitive insights.
Interpret and synthesize multi-source data into insights that lead to impactful marketing strategies and plans for the brand.
Work with fellow researchers to own (and improve) knowledge management tools, processes and resources associated with the Consumer Insights team.
Tracks and maintains insight project budgets and billing
Be a go-to source for ad-hoc category analysis for the Consumer Insights and marketing team.
Additional Multicultural Responsibilities
Help to drive clarity across multicultural segments by creating a focused and proactive learning agenda (e.g., consumer fact bases, concept testing/refinement, message optimization, client experience enhancement, thought leadership, product/client experience, etc.).
Visionary who can apply diverse thought and experiences; Monitor relevant consumer, brand and category trends specific to these multicultural initiatives: (e.g., Impact of Student Debt, Evolving CX expectations, Cultural ethnic shifts, etc.).
Effectively utilize tracking data to drive baseline understanding and a clear sense of accountability among multicultural segments of interest.
Bring Your Best! What this role needs:
Bachelor's degree in business, marketing, advertising, communications or related field.
8+ years' experience in consumer insights, strategy or consulting.
A proven self-starter who's able to self-direct the management and execution of programs from inception through completion – on target, on brand, on time, on budget.
A strong communicator both in written and verbal form
A strong collaborator, who is comfortable working with various levels and functions across an enterprise
Ability to influence without authority, requiring strong relationship skills across various department subject areas
Data oriented decision maker with strong foundation of branding practices, strategies and insights
Able to think creatively and can apply diverse thought and experiences to optimize brand results
Professional, energetic, inquisitive personality who embraces disruption and challenging the status quo.
Be comfortable advocating for the consumer and driving consumer insight-led actions across the enterprise.
Preferred:
Experience supporting multi-cultural and diversity & inclusivity marketing efforts is major plus
Considerable experience researching the Black & African American Communities
Financial Services preferred. Some client marketing experience preferred.
Benefits:
401K
Pension plan
Educational assistance
Performance based incentive pay
Medical, dental and vision insurance
Parental leave
Caregiver time off
….and more
This job is not covered by the existing Collective Bargaining Agreement.
Required Certifications:
Grow your career with a best-in-class company that puts our client's interests at the center of all we do. Get started now!
We are an equal opportunity/affirmative action employer and all qualified applicants will receive consideration for employment without regard to race, color, religion, gender identity or expression, sexual orientation, national origin, disability, age or status as a protected veteran, or any other characteristic protected by law.
FIND YOUR FUTURE
We're excited about the potential people bring to Northwestern Mutual. You can grow your career here while enjoying first-class perks, benefits, and commitment to diversity and inclusion.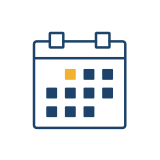 Flexible work schedules
Concierge service
Comprehensive benefits
Employee resource groups