At Northwestern Mutual, we are strong, innovative and growing. We invest in our people. We care and make a positive difference.
Schedule:
10pm to 6:30am, Sunday through Thursday
Full Benefits From Day 1!!!
Job Profile Summary:
Job Description HVAC/Boiler Building Systems Engineer will work as part of a team that services, operates, maintains and repairs heating, ventilating, air conditioning, refrigeration, plumbing, steam, boilers, commercial kitchen equipment and other mechanical building systems at Northwestern Mutual facilities to ensure the security and safety of personnel and property. The incumbent will be part of a team that provides continual coverage to support the required environment for critical data center functions is maintained through proper operation of all related HVAC building systems. Working with internal teams and external vendors, you will identify, troubleshoot, isolate and repair failures in HVAC and building systems. This role includes special projects from design through installation, researching best practices while incorporating safety and regulatory issues. Will schedule and monitor progress and completion of installation and maintenance work performed by service contractors on various HVAC building systems.
Skills Required:
Maintenance, Troubleshooting, Repair Testing building systems.

Maintains and repairs problems associated with various plumbing systems including domestic water supply and water management devices such as drains, pumps, and fire protection.

Investigates and resolves reports of leaks, clogs, etc. and performs minor or emergency plumbing repairs.

Assists with maintaining and testing fire protection, emergency generators and life safety equipment. Responds to data center fire protection system emergencies.

Performs maintenance and repairs on different types of kitchen equipment, including testing and repairing the control system components relating to refrigeration, cooking and exhaust.

Performs or oversees preventative maintenance and repairs on elevators, escalators, fitness Center equipment, and various other miscellaneous systems and equipment or coordinates the activity of external vendors.

Repairs various equipment utilizing welding and other metal fabrication skills.

Maintenance, Troubleshooting, Repair Testing HVAC/Boiler systems.

Maintains all chillers, booster and circulating pumps, cooling towers, and related HVAC equipment.

Responds to system failures and related emergencies and rectifies the cause as appropriate. Monitor Operation HVAC/Boiler systems.

Monitors HVAC systems via automated building control systems to ensure proper operation. Adjusts the air handling units to provide the most efficient mode of operation while maintaining comfort limits.

Determines system run schedules and alarm points for building automation system.

Advises and recommends software programming changes relating to mechanical systems to the Building Automation Systems Technician.

Monitors Variable Frequency Drives for pumps and air handling units and water treatment systems and overrides or adjusts as necessary.

Ensures the operation and maintenance of Auto Flame High-Pressure Boiler Control system and associated equipment.

Responds to calls from WE Energies to shed natural gas usage load.
Projects Administration
Ability to assess service contracts to ensure contractual obligations are fulfilled.

Serves on Relocation Team to assess impact and coordinate completion of relocation-related HVAC activity.

As a member of the Emergency Response Team, assists with routine medical situations, building evacuations and monitoring of severe weather conditions to assure the safety of employees and visitors.

Maintains prints and documentation relating to related systems and Business Resumption Plans.

Ensures, proper inventory levels of parts, tools, and materials.

Researches catalogs, Internet, and vendors for parts and supplies necessary for repairs and new installations.

Completes requisition forms for parts, tools, and materials necessary for preventative and emergency maintenance.
Job Requirements:
Assoc Degree in HVAC or graduate of state approved Plumbing or HVAC-related apprenticeship program and a minimum of three years of industrial HVAC systems experience required.

Will consider candidates who possess HVAC-related certification and 5 or more years of related job experience.

NIULPE Fourth Class or ASOPE Second Class High Pressure Boiler certification is required within one year of employment.

Certified Refrigerant Handling Technician required within 3 months of employment.

Certification from the WI Dept of Commerce for Cross Connection Control Tester Registration must be obtained within 2 years of employment.

Proven mechanical aptitude required.

Ability to read and understand blueprints and schematic drawings, updating them as appropriate.

Must possess an advanced knowledge of relevant state and local building codes and industry standards.

Knowledge of work-related OSHA (Occupational Safety and Health Act) regulations including MSD (Material Safety Data) and Confined Space Entry desirable.

Trained in the proper handling and use of hazardous or corrosive chemicals used in water treatment.

OSHA 10 General Industry motorized lift training must be obtained within 1 year of employment.

Member of the Emergency Response Team (ERT), must maintain CPR/1st Aid/AED (defibrillator) certification; must be obtained within first 6 months on the job.

Strong comprehensive knowledge and ability to operate automated building control systems (e.g. Honeywell EBI or Johnson Controls Metasys).
Ability to work from a computerized maintenance management system such as Archibus.

Must demonstrate proficiency in Microsoft products.

Strong customer focus, initiative, accuracy and problem-solving skills; effective organizational and communication skills along with the ability

to work independently or as part of a team and to adapt to changing priorities and meet required timeframes.

This job is part of a group of jobs considered essential services. All essential services employees are expected to make every reasonable

effort possible to report for work or remain working their shift, even during inclement weather conditions and emergency situations.

Must be able to work overtime and weekends when required, and emergency call ins.
Must be able to perform the essential physical requirements of the position .
Constantly wear or lift 12 lb. tool belt and various parts up to 20 lbs.

Up to 33% of the time, lift 35 lb. chain hoist, 35 lb. eight-foot ladder, chemicals/salt bags and other equipment up to 50 lbs. from 2 to 30 feet.

Up to 33% of time, lift pipes, machine units, motors, valves, tank that weight up to 80 lbs.

No more than 80 lbs. lifted by one person; if more than 80 lbs, use human or mechanical assistance.

Up to 33% of time, push light objects with 15 lbs. of force.

Up to 33% of time, push objects such as storage scaffold, sand bags, hose reels, valves, canister of refrigerant with up to 70 lbs. of force.

Up to 33% of time, push objects such as cart on wheels of pipes onto elevator requiring 23 lbs. of force.

Up to 33% of time, push objects such as chain hoist up or down inclines or ramps requiring 54 lbs. of force or high-rise lift with 65 lbs. of

force.

Always use two people to push cougar lift.

Up to 33% of the time, use foot to operate the sheet metal bender. Up to 33% of time, pull light objects with 16 lbs. of force.
Up to 33% of time, pull objects such as storage scaffold, sandbags, hose reels, valves, canister of refrigerant with up to 52 lbs. of force.

Up to 33% of time, push objects such as cart on wheels of pipes onto elevator requiring 34 lbs. of force.

Up to 33% of time, push objects such as chain hoist up or down inclines or ramps requiring 110 lbs. of force, or high-rise lift with 110 lbs. of

force.

Maximum carry is 50 lbs less than 10 feet on smooth (hallways) and rough terrain (roof). Recommend carts to carry salt bags.

Typical work environment has minimal to moderate noise levels, however, infrequently exposed to very loud noise high velocity air (CFMs).
#IN-POST
#LI-POST
Grow your career with a best-in-class company that puts our client's interests at the center of all we do. Get started now!
W e are an equal opportunity/affirmative action employer and all qualified applicants will receive consideration for employment without regard to race, color, religion, gender identity or expression, sexual orientation, national origin, disability, age or status as a protected veteran, or any other characteristic protected by law.
If you work or would be working in Colorado or outside of a Corporate location, please click here for information pertaining to compensation and benefits.
FIND YOUR FUTURE
We're excited about the potential people bring to Northwestern Mutual. You can grow your career here while enjoying first-class perks, benefits, and commitment to diversity and inclusion.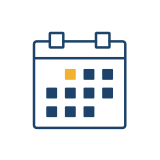 Flexible work schedules
Concierge service
Comprehensive benefits
Employee resource groups