At Northwestern Mutual, we are strong, innovative and growing. We invest in our people. We care and make a positive difference.
NMDSI's Mission:
We inspire and cultivate passion for data science through a unique partnership of academia and industry that galvanizes the brightest minds in the Milwaukee region to solve some of the world's most pressing problems, fuel wonder and intellectual curiosity, and inspire the next generation of data scientists.
Vision:
To be a world-class institute that transforms our world through the power of data science.
Overview of NMDSI:
Northwestern Mutual Data Science Institute (NMDSI) is a groundbreaking partnership between Northwestern Mutual, University of Wisconsin-Milwaukee and Marquette University. Launched in June 2018 with a collective investment of $40 million by the three partners, NMDSI has a threefold mission: (1) Increase Data Science talent to attract employers and bring economic growth to the Greater Milwaukee and Southeastern Wisconsin regions (2) Advance Data Science research and (3) Deploy data science to foster community wellbeing.
As the impact of the NMDSI grows, we are seeking to expand the partnership beyond the three founding partners to include other for and not-for-profit organizations that use data science and need data science talent.
Job Summary
We are seeking a self-driven and highly competent executive director to lead and influence our organization towards favorable growth, and to design and direct strategies that support and enhance our organizational operations and impact. This new role will provide leadership for partnership engagement and alignment, business development and overall institute strategy to enable the Institute's Co-Directors to focus on academic programming, growing the talent pipeline, making an impact on the community, and becoming further recognized for groundbreaking research and thought leadership. The ED will enhance partnering with the Institute by deepening and broadening key relationships, strengthening partnership systems and processes, and identifying new value-added products and services that further the NMDSI's mission. The ED will be dedicated to shared and measurable goals for the Institute and will work with the Co-Directors to ensure that the NMDSI's communicated value proposition is delivered to its partners.
Travel/On-site would be up to 60% of the time in Milwaukee, Wisconsin.
Reporting
The NMDSI is led by an Executive Steering Committee which consists of representatives from the three founding partners of NMDSI. The vision, mission, and goals of this Committee are operationalized by Co-Directors who represent each of the three founding partners. The new ED will be accountable to the Executive Steering Committee with general oversight provided by the Chief Data Officer of Northwestern Mutual.
Responsibilities
Partnership Engagement:
Strategic Partner Leadership
Design, implement, and operationalize the strategic partnership plan for approval by the Executive Steering Committee. Establish, monitor, and report on annual organizational goals and objectives related to the partnership structure that will achieve successful outcomes. Build alignment across partner organizations to support the advancement of the strategic partnership plan.
Member, Partner, and Public Relations
In partnership with the Co-Directors, assure that the organization and its mission, programs, products, and services are consistently communicated in strong, positive images, and ensure that contributors and partners receive meaningful value from their relationship with the organization.
Marketing and Development/Brand Visibility
Identify opportunities for and broker new relationships between partner organizations, community partners, and non-profit organizations to amplify efforts aligned with the NMDSI's mission and expand our reach to increase the NMDSI's impact. Build the NMDSI visibility in the community to market and develop our brand and partner ecosystem. Develop ideas and suggest plans/strategies that can be operationalized to expand our visibility and impact. Consult with the CoDirectors and NMDSI related staff to execute the plans and strategies.
Organizational Leadership
Program, Product and Service Delivery
Lead the annual strategic planning sessions to set priorities and strategic direction that align all programs, products, and services including development, promotion, and delivery. Align the work of all three founding partners and create capacity for the CoDirectors to raise the visibility of the NMDSI on their respective campuses. Enable CoDirector implementation of prioritized programming, projects, and services.
Financial Management
Prepare and propose a yearly budget for Steering approval that enables the CoDirectors to align the organization's activities and resources. Operate within budget guidelines adopted and overseen by Steering. Direct annual financial reporting.
Human Resource Management
Manage the human resources of the organization, including employees and consultants, according to authorized policies, procedures and contracts that fully conform to current laws and regulations.
Steering Administration and Support
Support operations and administration of the Steering Committee by advising and informing Steering members, interfacing between Steering and staff, and ensuring meetings are scheduled and supported.
Required Qualifications:
1. At least five years of previous experience in business development with a membership roster that includes several independent organizations working together for a shared goal.
2. The ideal candidate will have at least a bachelor's degree from a university.
3. Demonstrated ability to leverage domain expertise in a technical or scientific discipline in an applied business context
4. Experience working with organizations of different sizes in for and not-for-profit missions with a demonstrated network within and beyond the local and regional community including demonstrated success in acquiring new members
5. Demonstrated success in ensuring that services by institutes like NMDSI to their members are delivered to the satisfaction of the members.
6. A leadership style that is collaborative, ethical, and projects strong emotional intelligence.
7. A leadership style that prioritizes diversity, equity, and inclusion.
8. Exceptional critical thinking and problem solving; ability to lead change and transformation.
9. Exceptionally strong communication skills and an ability to deliver complex concepts to diverse audiences spanning industry and academics and all levels of leadership.
10. A demonstrated ability to professionally represent and serve as a spokesperson for an organization.

Preferred Qualifications:
1. Bachelors or Graduate degree in data science, computer science, or related field.
2. Experience working with consortiums of universities and industry.
3. Experience securing new members for consortia of universities and industry.
4. Experience reporting to a leadership team overseeing consortia.
5. Deep local and regional connections.
6. A demonstrated passion for the relevance of data science in different industries.

#LI-Post
Grow your career with a best-in-class company that puts our client's interests at the center of all we do. Get started now!
W e are an equal opportunity/affirmative action employer and all qualified applicants will receive consideration for employment without regard to race, color, religion, gender identity or expression, sexual orientation, national origin, disability, age or status as a protected veteran, or any other characteristic protected by law.
If you work or would be working in Colorado or outside of a Corporate location, please click here for information pertaining to compensation and benefits.
FIND YOUR FUTURE
We're excited about the potential people bring to Northwestern Mutual. You can grow your career here while enjoying first-class perks, benefits, and commitment to diversity and inclusion.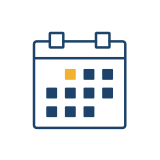 Flexible work schedules
Concierge service
Comprehensive benefits
Employee resource groups