At Northwestern Mutual, we are strong, innovative and growing. We invest in our people. We care and make a positive difference.
The Northwestern Mutual Law Department is seeking an attorney interested in joining a diverse, challenging, and fast-paced practice advising the Company on a wide range of issues as the Company works to transform how clients experience financial security.
What's the role:
This attorney will be a member of the Department's Distribution Team. Specifically, this attorney will provide legal advice and serve as a trusted advisor to our business colleagues on matters relating to the Company's distribution system, which is made up of thousands of independent contractor financial representatives in all fifty states. As a member of the Distribution Team, this attorney will:
Provide counsel to the Company on the myriad legal issues that arise with respect to sales of the Company's insurance and investment products through its independent contractor field force. Such issues include those relating to insurance and securities licensing and registration requirements, and state and federal regulations governing various other aspects of the insurance and investment businesses.
Provide counsel to the Company with respect to developing, revising and ensuring compliance with internal Northwestern Mutual policies and procedures governing its distribution system; and
Consult with the Company's approximately seventy independent contractor general agents and their staffs and with the general agents' own legal counsel regarding the issues that arise daily in the normal course, such as employment-related matters and compliance with governmental, regulatory and Company rules and regulations.
Bring Your Best! What this role needs:
Candidates must have at least four years of legal experience.
Experience advising on issues relating to an independent contractor sales force of insurance agents and/or investment professionals would be a plus, but not required.
Good writing skills and comfort with drafting agreements.
The ability to analyze a variety of legal issues, synthesize complex information, and provide solution-oriented legal advice to business professionals throughout the enterprise.
Candidates must have an exemplary academic record and a Juris Doctorate degree; note that a license to practice law in the State of Wisconsin or a commitment to become licensed within the first year of employment is required.
Desired personal attributes:
The scope of this role may change over time to respond to business needs. The successful candidate will be flexible and adaptable in terms of general skill sets & aspirations.
Excellent interpersonal and communication skills, a highly analytical and curious mind, creativity, comfort dealing with ambiguity, integrity, high ethical standards, and a positive demeanor.
Demonstrated ability to collaborate and contribute effectively in a team environment.
Ability to work autonomously and to effectively prioritize multiple tasks at the same time.
A keen problem-solving approach using sound legal reasoning and practical business judgment to identify and address risks and achieve results that balance benefits for all stakeholders of the enterprise.
Information About Northwestern Mutual and the Law Department:
Of the Northwestern Mutual Law Department's approximately 110 people, roughly 70 are lawyers, having come to Northwestern Mutual from all around the country after having graduated from a multitude of law schools and undergraduate institutions and having practiced in a wide variety of settings. The balance of the Department consists of highly-skilled paralegals and research and administrative professionals who support significant aspects of the Department's operations. Our Law Department (in every aspect of its operation, including the Law Department Leadership Team, the Department's other practicing lawyers, and the Department's professional administrative staff) is inclusive and diverse, comprising a rich mixture of men and women who come from a wide variety of ethnic and religious backgrounds and includes people of color and those who are openly gay or lesbian.
The Northwestern Mutual Law Department provides the vast majority of legal services in nearly all disciplines directly to the Company, with only select utilization of outside counsel. There are eight main practice teams within the Law Department: Insurance Products and Operations; Investment Products and Advisory Services; Corporate and Tax; Distribution; Litigation; Enterprise Governance; Private Securities Investments; and Real Estate Investments. Lawyers have the opportunity to develop a thorough understanding of the Company's business needs and are fully engaged in the execution of the Company's business strategy. This allows members of the Law Department to provide timely and effective counsel in an efficient manner and leads to greater career satisfaction for our attorneys, paralegals, and professional administrative staff.
This job is not covered by the existing Collective Bargaining Agreement.
This job is not covered by the existing Collective Bargaining Agreement.
Required Certifications:
Grow your career with a best-in-class company that puts our client's interests at the center of all we do. Get started now!
We are an equal opportunity/affirmative action employer and all qualified applicants will receive consideration for employment without regard to race, color, religion, gender identity or expression, sexual orientation, national origin, disability, age or status as a protected veteran, or any other characteristic protected by law.
FIND YOUR FUTURE
We're excited about the potential people bring to Northwestern Mutual. You can grow your career here while enjoying first-class perks, benefits, and commitment to diversity and inclusion.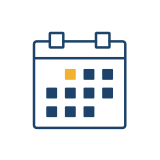 Flexible work schedules
Concierge service
Comprehensive benefits
Employee resource groups