6 Ways Northwestern Mutual is Turning Commitment into Action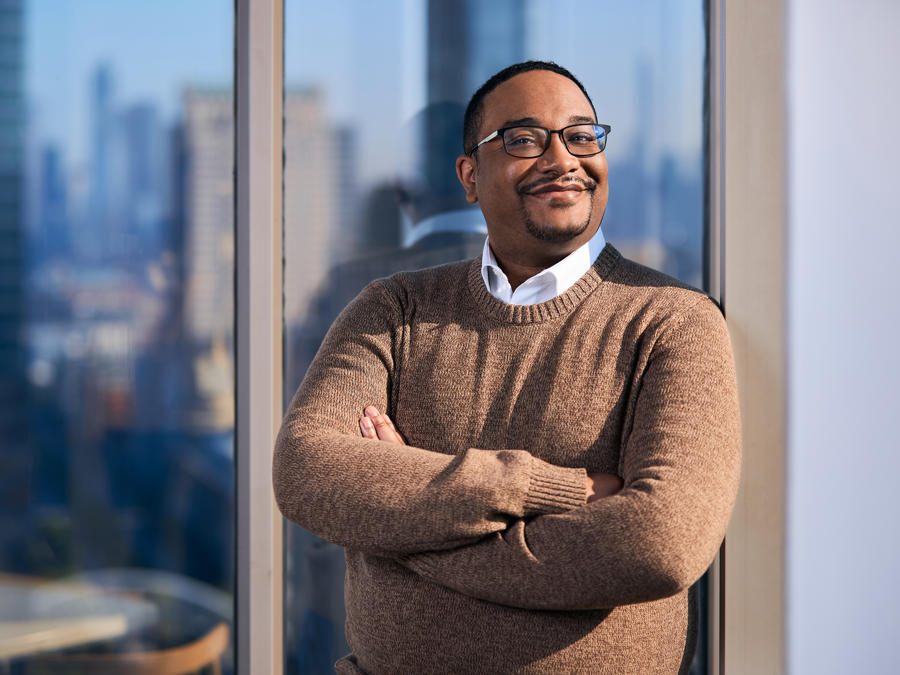 As Northwestern Mutual recognizes Black History Month, we're taking time to celebrate accomplishments, recognize adversity, and envision possibilities for the future. And here, creating a culture of opportunity where our people can be their authentic selves is our thing. And so is keeping promises. Which means making long term, meaningful, sustainable change that empowers our Black and African American colleagues to feel seen, valued, and supported not just this month, but 365 days a year. Check out how we're working to weave diversity and inclusion through everything we do:
Advocating and Advancing
1. SARE
The Sustained Action for Racial Equity (SARE) task force is our accelerator to fight racism, prejudice, and help close the racial wealth gap. More than 80 professionals, representing both our home office and field, lead the charge to foster a culture of belonging, build Black and African American financial prosperity, ensure marketplace impact and relevance, and elevate world class Black and African American talent. As an extension of that work, hundreds of Black and African American men and women have participated in Project Uplift: monthly roundtables with senior leaders designed to enhance visibility, exchange and opportunity.   And, through the six month McKinsey Leadership Academy program, more than 150 employees have become certified in executive leadership and in management programs. It's all designed to help elevate and accelerate diverse talent.
2. VIBE
Creating connections with your best girlfriends - who doesn't love that? VIBE (Visible Intentional Black Excellence) is a network of Black and African American women at Northwestern Mutual focused on growth through community, career advocacy and professional development. With over 200 members, VIBE provides meet and greet lunches, mentorship opportunities, and panel discussions on topics from financial literacy to confidence building. Relationships are the heartbeat of this group and they're poised for even more growth in 2023.
3. African American Employee Resource Group (AA-ERG)
The AA-ERG serves as a welcoming place for employees to connect and share talents, and experiences. And trust us when we say our employees have greatness to share. With an emphasis on providing mentorship, programming, and opportunities for exposure to leadership, this group creates an excellent workplace for Black and African American employees  to grow and thrive. Employees are also encouraged to serve as advisors themselves and engage and contribute to the success of others.
4. Better Up Coaching
This coaching program connects women with an outside, professional coach who helps them inform and accelerate their career path. Participants choose the core goals or behaviors to advance and coaches design their programs to advance that objective.
Reaching and Recruiting
5. All-In Milwaukee
Through All-In's Talent of the Future program, we are supporting the next generation of diverse talent in Milwaukee with professional development, networking, and connection.
From 2020 through 2024 we will provide 80 individuals with college scholarships, mentorship, and internship opportunities at Northwestern Mutual. Eleven scholars served as summer interns in 2022 and we can't wait to work with even more in 2023!
6. Diverse Recruiting Platforms & Talent Communities
Creating a diverse workplace starts long before an employee walks through our doors. We're constantly building partnerships with diverse communities through virtual career paths, sponsorship engagements and focused campaigns. These communities include Blacks in Technology, Catalyst, Grace Hopper/AnitaB.Org, Out & Equal, Military MOJO, Black Data Processors Association, AfroTech and more. With millions of impressions from our email and social campaigns, and a diverse talent community of over 4,000 members, we are optimistic about the talent filling our open roles.